autumn 2017
Loch Internationals


Autumn International
Lake of Menteith, Scotland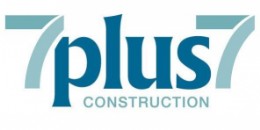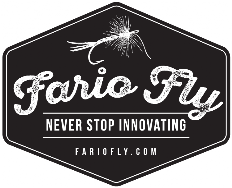 The Edinburgh Mortgage Company Ltd

Scottish Team sponsored by 7 Plus 7 Construction, Fishers, Lake of Menteith Fisheries
Malcolm Group, Angus Angling, Steadfast Scotland, Principal and Prosper, Gallery Fishings North Esk,

St Andrews Timber & Building Supplies, MGM Timber, Bruce Stevenson Insurance Brokers, Bell Donaldson Steele,
Magnet, The Edinburgh Mortgage Company Ltd., McKenzie Skip Hire, N Hogg Joinery, Fario Fly and Middlemiss Embroidery Ltd.
Autumn International
Lake of Menteith - 15th September 2017
Team England gave the other three home countries a demonstration on how to win a gold medal at the Lake of Menteith when they won the Autumn International by a wide margin. In a clean sweep they also had the largest fish and the top three individual rods.
England netted 101 trout for 4214.2 points to take the gold medal with Wales taking the silver medal with 65 trout for 2757.3 points. Ireland were third with 64 trout for 2730.8 points and Scotland were fourth with 63 trout for 2711 points. Winner of the Brown Bowl for the best individual basket was Iain Barr of England with 17 trout for 702 points. Top rod for Scotland was Ray Anderson of Leslie and Glenrothes AC with 9 trout for 368.5 points. Ray was fourth overall.
Sotland had three other rods in the top twenty with Alan Gilbert of SPRA FS West in 14th place with 7 fish. Alan Steven of FAFA was 17th with 6 fish and captain Alan Hill of SPRA FS West who also had 6 fish was 18th.
The match was fished on a total catch and release basis with the first three trout being measured and released and all additional trout receiving an allowance of 40cm.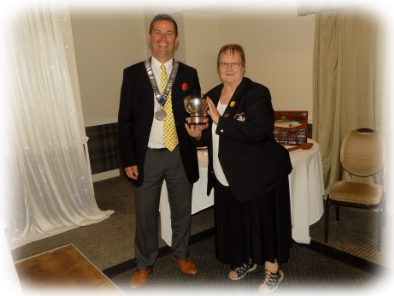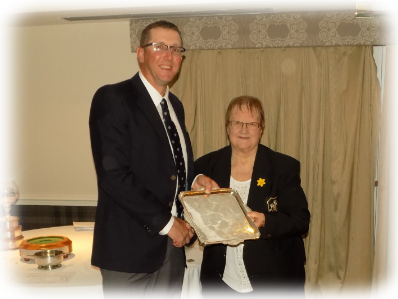 Iain Barr receiving the team trophy from IFFA President Wynnora Thomas
Ray Anderson receiving the Silver Salver from IFFA President Wynnora Thomas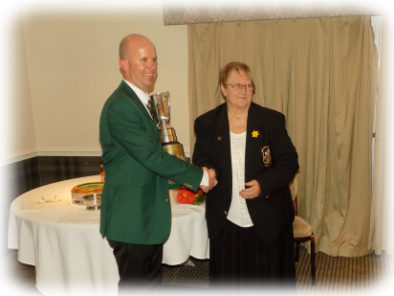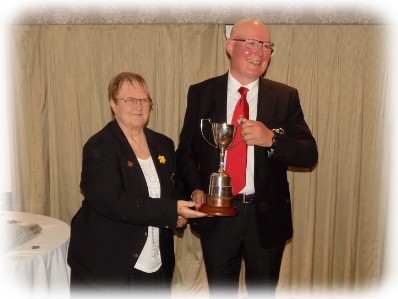 Eoin Dunne - Top Rod for Ireland
Martyn Bratton - Top Rod for Wales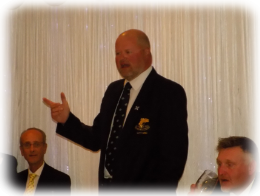 Scotland's Captain Alan Hill congratulating the teams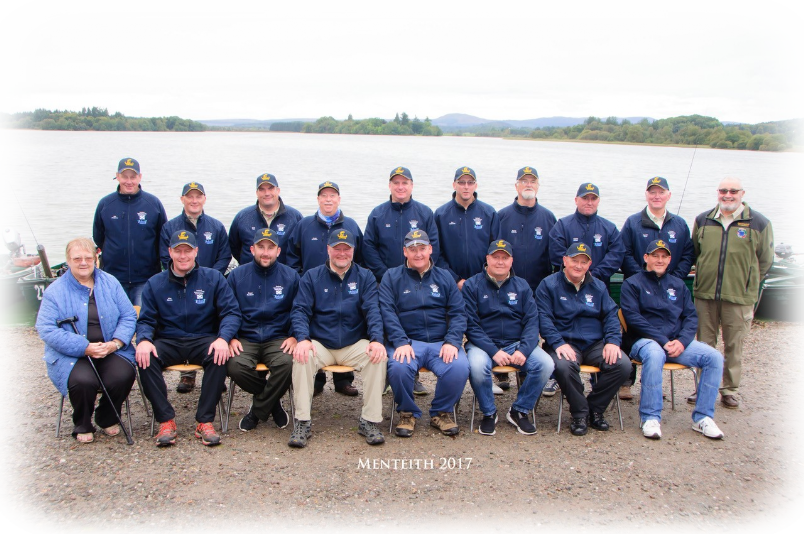 back row: Neil Anderson, Alan Gilbert, Mick Tait, George Mackenzie(International Secretary), Derek Purves, Ray Anderson, Jimmy McBride, Ronnie Gilbert, Ronnie Glass, Ian Campbell(IFFA Secretary)
seated: Wynnora Thomas(IFFA President), Alan Steven, Stuart Marklow, Alan Hill(Captain), Gus Shepherd(Manager), Paul Sharp, Andrew Kennedy, Kevin Neri
2017 Autumn International

Lake of Menteith - 15th September




(Catch and release with the first three fish being measured and 40cm awarded for each additional fish)





Fish
Points
1st
England
101
4214.2
2nd
Wales
65
2757.3
3rd
Ireland
64
2730.8
4th
Scotland
63
2711


Total
293


Scotland Team - 2017 Autumn International

Lake of Menteith - 15th September 2017


The first three trout were measured and released. 40cm was awarded for each additional trout.
Pos


Fish
Points
4
Ray Anderson
9
368.5
14
Alan Gilbert
7
286.0
17
Alan Steven
6
252.2
18
Alan Hill (captain)
6
246.5
22
Ronnie Glass
5
218.6
24
Stuart Marklow
5
214.5
31
Ronnie Gilbert
5
201.0
32
Neil Anderson
4
177.8
40
Paul Sharp
3
144.5
42
Kevin Neri
3
134.7
43
Jimmy McBride
3
134.6
44
Andrew Kennedy
3
134.5
50
Mick Tait
2
109.7
55
Derek Purves
2
87.9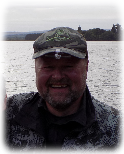 Ray Anderson
Club: Leslie & Glenothes AC
Brown Bowl & Phoenix Silver Salver Autumn 2013


Ronnie Gilbert
Scottish National Champion 2008 and 2014

Ronnie Glass
Scottish National Champion 2011; Phoenix Silver Salver Spring 1991; Autumn 1993 and Spring 2012


Stuart Marklow
Club: Loanhead & District AC
Scottish National Champion 2015; Phoenix Silver Salver Autumn 2016

Jimmy McBride
Scottish National Champion 2016


Derek Purves
Club: Bank of Scotland East AC
Brown Bowl and Phoenix Silver Salver Spring 2015

Alan Steven
Brown Bowl and Phoenix Silver Silver Spring 2016

Paul Sharp
Scottish National Champion 2006


Manager - Gus Shepherd
Caps: 4 - Phoenix Silver Salver 2006
Gold Medals 2015 Spring International; 2015 Autumn International; 2016 Autumn International